Sending Parcels
You need to be in close proximity of the city parcel locker with your delivery to be able to send a parcel.
Home screen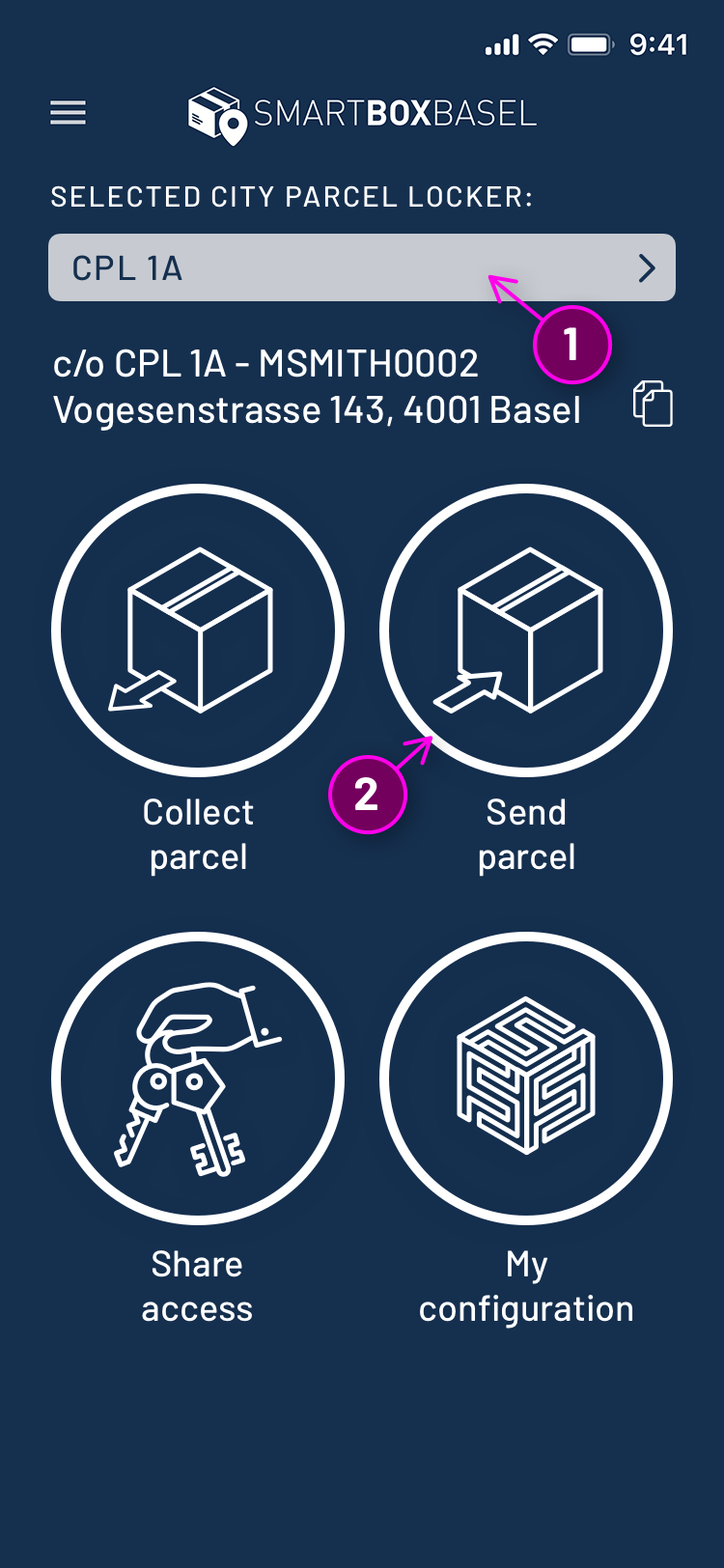 Image 19:Home screen
You can select the desired city parcel locker by pressing the CPL selection button ①. For more details about selecting the CPL unit check Selecting CPL chapter.
To send a parcel on home screen (Image 19) press the Send parcel button ②.
Image 20: Send parcel - not in proximity warning
You have to be in close proximity of selected CPL unit to send a parcel. If you move out of bluetooth range warning message (Image 20) will be displayed while trying to collect a parcel. Move closer to the locker to collect parcel.
Image 21: Send parcel - Select locker size
Select the locker that can fit your parcel by pressing the desired size button (Image 21) .
Image 22: Send parcel - Locker opened
Once the locker is opened (Image 22) you can place your parcel and close the locker door. Press Confirm button once you closed the locker door. The app will return to home screen.
Once the locker is closed a code is generated. With this code you and others are able to collect the delivery. To ensure that your parcel will be picked up, contact your desired courier with the pickup code.