Registration
User registration is required before using the SmartBoxBasel City Parcel Lockers and SmartBoxBasel User App. Registration is free of charge and there are two ways to register: you may have received an invitation in an email message or you can register using SmartBoxBasel User App.
Registration is available only to Swiss residents and companies with a valid Swiss address. Address validity is checked by sending a verification letter to your physical address.
Register from SmartBoxBasel User App
There are two ways to get the Registration screen in SmartBoxBasel User App. If you start SmartBoxBasel for the first time you can press the Register button on the last onboarding screen (Image 5).
Image 5: Onboarding screen
On Sign in screen press Register in the bottom right corner (Image 6).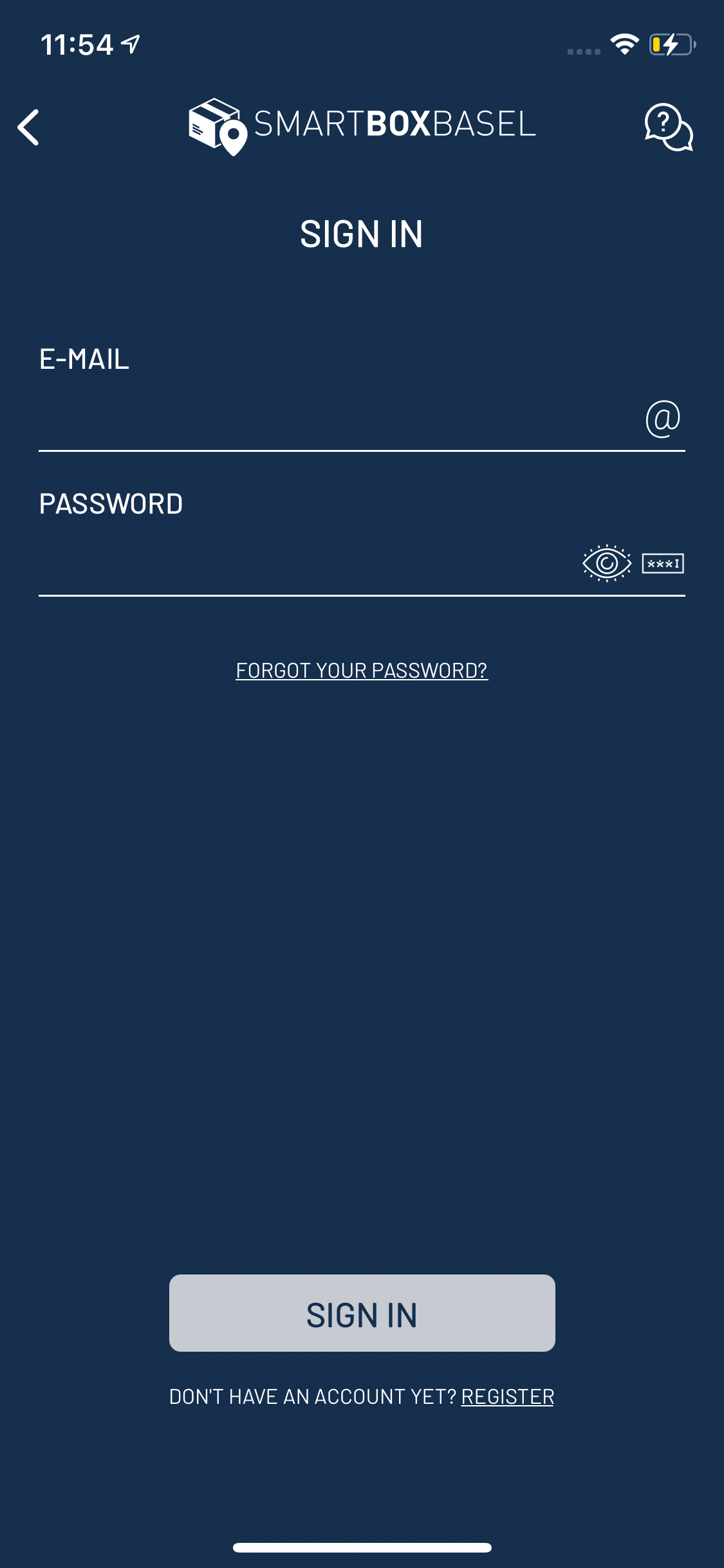 Image 6: Sign in screen
Before starting to use SmartCityBasel User App you have to accept Terms and Conditions (Image 7) by pressing Accept T&C button.
You will not be able to continue to use the SmartBoxBasel User App without accepting the Terms and Conditions.
Image 7: Terms and conditions
Enter your phone number, e-mail address and password that will be used to sign you into SmartBoxBasel. Please make sure that you've entered the correct information as an e-mail message with a verification link will be sent to your e-mail address. You will have to open that link to verify your e-mail address. By enabling the Reduced mobility option we will try to assign you easily accessible lockers if they are available. You can change your reduced mobility preference later in the My configuration screen.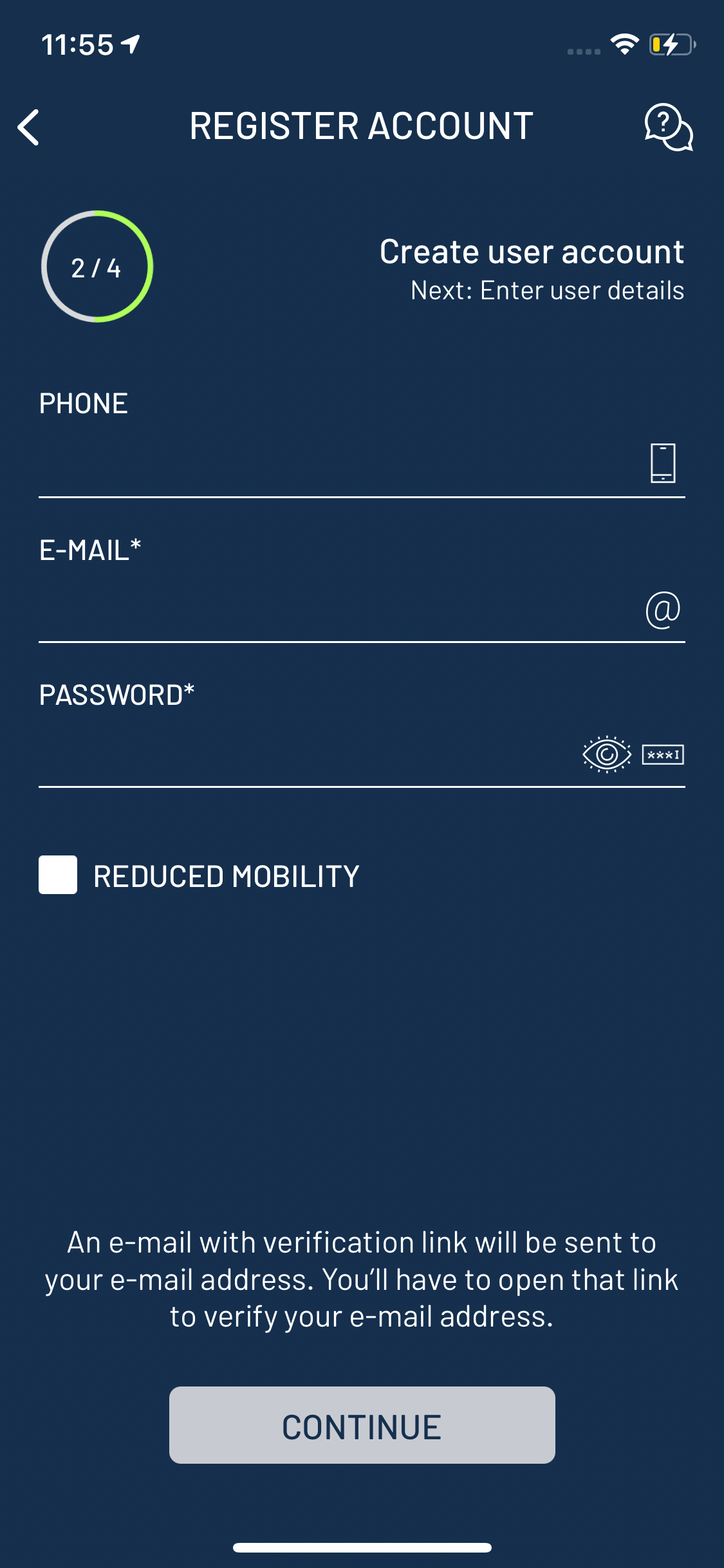 Image 8a: Create user account
Enter your full name and address. Please make sure you have entered the correct information as we will send you a letter with verification code to your address.
Image 8b: Enter user details
Image 9: Verify mailing address
Image 10: Registration confirmation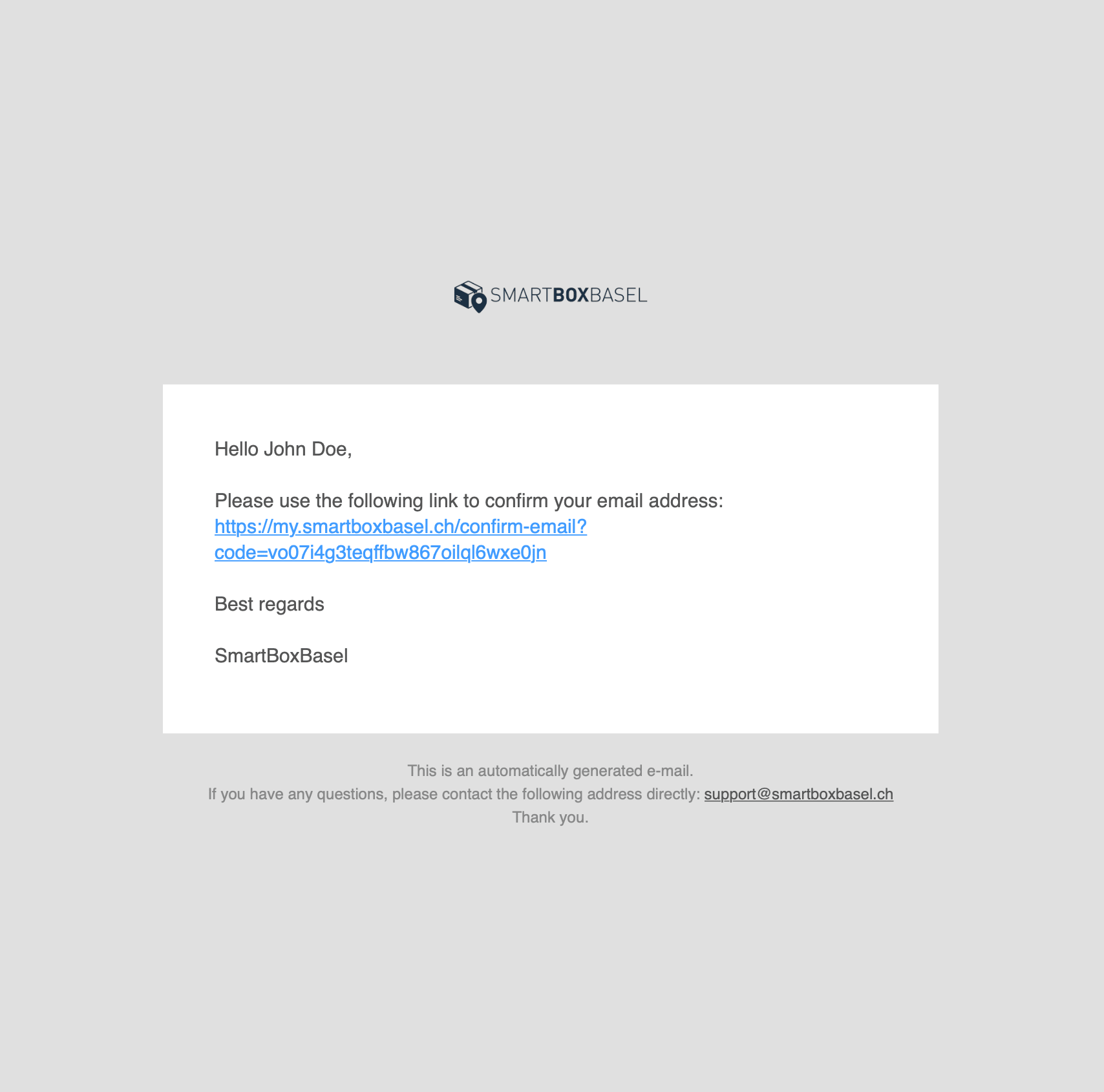 Image 10a: An example of e-mail message with verification link
Image 10b: An example of verification letter